Our Story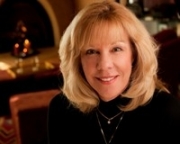 One night when I was telling my youngest son goodnight, he asked me why I was angry. I was shocked. I wasn't angry at all. I looked in the mirror. I realized he thought I was angry due to the frown lines between my eyebrows. These wrinkles are caused by years of facial expressions inherited from our parents.
I began to investigate ways to reduce the frown lines that were misrepresenting my true feelings. Not only did I not want my family to think I was angry, tired or impatient; I was a practicing children's advocate attorney and also did not want my child clients to think I was angry with them.
BOTOX® Cosmetic was my first foray into cosmetic medical treatments. I went to several doctors over several years to receive BOTOX® Cosmetic injections. While these treatments were virtually painless and achieved my goal of reducing wrinkles, I found them generally unpleasant for two reasons. First, I felt it was inappropriate that I should have to wait for long periods in an uninviting, uncomfortable clinical waiting room when I had to pay cash out-of-pocket, as medical insurance will not cover the cost of cosmetic medical treatment. Second, the doctors performing the treatments were medical specialists, and while their education and training made them excellent practitioners in the diagnosis and treatment of specific diseases, they lacked the general knowledge of anatomy, physiology, and basic medical procedure necessary to take a holistic approach in fighting the aging process.
Then I had a vision. My husband of more than 30 years and a primary care physician, Dr. Dean Bair, had extensive knowledge in basic anatomy, physiology, and medical procedure and had begun attending numerous medical conferences to learn the newest anti-aging and cosmetic medical procedures to treat his own anti-aging needs. This knowledge made him more adept at taking a systematic approach to fighting the total aging process experienced by his patients, but he had not incorporated cosmetic medicine into his practice. I convinced him that many women and men were interested in not just feeling their best but looking their best to enhance their self-confidence. This began my venture into ownership of a professional medical spa.
Life is short; you deserve to look and feel your best.

Kristie Bair
President
Bair Medical Spa