Clinical Team
Aside from continuously educating himself about the newest treatments and techniques, Dr. Bair uses his position as on-site medical director to offer Bair Medical Spa's fully-licensed and medically-certified clinicians frequent in-service training. The clinicians are also given the opportunity to attend conferences and seminars to learn the latest in cosmetic medicine, all making certain that Bair Medical Spa employs the most experienced aesthetic physician and staff in the state. Additionally, Dr. Bair guides the spa to investing in the most state-of-the-art medical technologies to fit your unique cosmetic needs.
---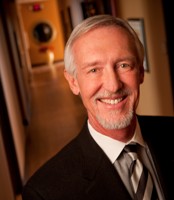 DR. DEAN BAIR
Dr. Bair received his medical education at Michigan State University and has been practicing medicine for over thirty years. He has completed extensive training in mesotherapy with Drs. Lionel Bissoon and Raúl Rodriguez, world-renowned practitioners of mesotherapy. Additionally, Dr. Bair was one of the first board certified physicians trained to perform mesotherapy in the United States. He has also trained with Dr. Patrick Bitter, Jr., the originator of the intense-pulsed-light FotoFacial® technique, and Dr. Stephen Mulholland, the pioneer of combining mesotherapy and VelaShape®. Dr. Bair has training and certification in other areas of aesthetic medicine as well, including skin rejuvenating laser treatments and peels, advanced laser liposuction, spider and varicose vein treatments, laser hair removal, advanced certification in Thermage® and more. Allergan, the makers of BOTOX® and JUVÉDERM®, have made Dr. Bair a Diamond Provider of BOTOX® and a certified instructor in their Medical Facial Aesthetics physician training program. Dr. Bair is also known as the "Lip Expert" in Albuquerque and has been selected by Allergan to instruct other physicians in his techniques of lip augmentation.
Dr. Bair practices what he preaches. He has been a lifelong athlete. He has been a triathlete, run in the Boston Marathon, was a member of the National Ski Patrol and is an avid backcountry skier and backpacker. He has practiced anti-aging medicine for over forty years, and this passion led him naturally to aesthetic medicine.
Dr. Bair is an international lecturer in mesotherapy and aesthetic medicine. His career milestones include:
Board Certification, American Board of Mesotherapy
Member of the Board, American Society of Mesotherapy
Member, American Academy of Aesthetic Medicine
Appointment to the Physician's Advisory Board Congressional Committee
Board Certification, Family Practitioner
M.B.A., University of New Mexico Anderson School of Management
Member, American College of Physician Executives
Member, American Medical Society for Sports Medicine
Past President, New Mexico Osteopathic Medical Association
Past Vice President, Greater Albuquerque Medical Association
Member, New Mexico Medical Society
---

Desiree Garcia, Registered Nurse
Desiree began her medical career over fourteen years ago at the University of New Mexico Hospital, working in emergency medicine in the trauma bay and transitioning to a subacute-care surgical unit specializing in surgical oncology, transplants, trauma, and urology. Prior to that, she was studying clinical psychology at the University of Alaska Fairbanks where she first learned about BOTOX® Cosmetic, in particular, how BOTOX® Cosmetic has reduced depression by seventy percent in patients treated with it. This knowledge – combined with years of inpatient care – has helped Desiree develop a deep understanding of an individual's holistic health and the important part their self-esteem plays in improving both their mental health and quality of life. After seeing BOTOX® used to treat other conditions such as esophageal strictures and bladder spasms, Desiree, like many others, came to describe BOTOX® as a kind of 'miracle drug' and decided to expand her pre-existing love of aesthetics by trying her hand at cosmetic injectables. Since joining Bair Medical Spa, she has become an advanced-practice injector, specializing in eighteen different injectables as well as neuromodulators and PDO threads. Desiree has also become a bit of gadfly at Bair, constantly pushing it to adopt the newest and most cutting-edge treatments available (no matter the cost!) At Bair Medical Spa, Desiree is able to combine her love of patient care and helping others with the expression of her artistic ability, and with her 'less is more' philosophy, she is a perfect fit.
---

Kathryn Kingsley, Registered Nurse
Kathryn has always been interested in beauty and cosmetics. She began print modeling for local and national clothing and jewelry brands in high school over a decade ago, modeled while attending the University of New Mexico's College of Nursing – where she graduated summa cum laude – and continues to model ocassionaly to this day. After college, Kathryn began her nursing career in the specialized field of radiation oncology. Kathryn's experience in oncology provided her with a firm foundation of critical thinking skills and the ability to adapt to new and challenging situations, and working with oncology patients helped her develop a deep understanding of the important part a positive self-image plays in the holistic approach to healing and wellness. Kathryn's personal and professional background as well as the tutelage of Dr. Bair and other trainers have helped her hone the skills necessary to treat a wide variety of aesthetic concerns. She is certified in the use the Restylane®, JUVÉDERM®, and RHA® Collections of Fillers as well as BOTOX® Cosmetic, Jeuveau®, and Dysport®.
---

Nicole Rivera, Licensed Aesthetician
Nicole first began coming to Bair Medical Spa in high school as a client and fell in love with the practice. Her experience at Bair Medical Spa led her to pursue a career as an aesthetician so she might also help people look as good as they feel. Nicole was hired by Bair Medical Spa shortly after she attended the Aveda Institute of New Mexico and achieved her license in aesthetics and has worked for Bair Medical Spa continuously for over six years. Over that period, she was twice voted one of Albuquerque's best aestheticians by readers of Albuquerque The Magazine in their annual "Best of the City" poll. Nicole is certified in FotoFacial RF Pro®, VIVACE™ Fractional Micro Needle RF, Superficial SmartSkin CO2 LaserSkinRenewal™, permanent laser hair and vein reduction, and VelaShape® treatments and PCA skin® peels, Vampire Facial® Procedures™ and other rejuvenating day spa treatments. She customizes and combines these treatments to improve conditions of the skin such as sun damage, acne, fine lines, and rough texture as well as tighten skin, body contour and more. Nicole is also a certified phlebotomist and applies this skillset to treatments that require the drawing of blood.