Welcome to Bair Medical Spa
Confidence is beautiful. At Bair Medical Spa, our entire focus is to help your true inner confidence shine. With the most experienced cosmetic physician and staff in the state, we offer a choice of state-of-the-art treatments, including skin rejuvenation, facial enhancement and body contouring – all designed to fit your unique needs. We can rejuvenate aging skin, reduce the appearance of wrinkles, enhance thinning lips with the Passionate Pout™, remove unwanted hair, body contour with VelaShape® and more. See our menu of treatments and call for your complimentary consultation. It's time to experience the full potential of your beauty.
Featured News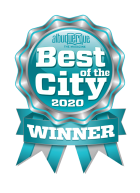 Bair Medical Spa was voted "Best Medical Spa" by readers of Albuquerque The Magazine in their annual "Best of the City" poll. This is the third year in a row...
Read More >