Client Care Team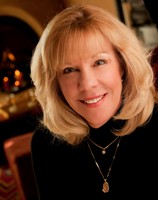 KRISTIE BAIR, President
Kristie Bair graduated from Michigan State University with a degree in child development and continued with master's classes in family studies. She runway modeled, taught school and owned a daycare center. Kristie then attended the University of New Mexico School of Law, focusing on children's law. Since 1991, Kristie has been a full-time children's advocate attorney representing abused and neglected children in the state of New Mexico.
As a former model and competitive swimmer, Kristie has always had an interest in health, feeling strong and looking good. She recognizes the value, importance and power of self-esteem gained from feeling good about one's personal appearance. In 2004, Kristie opened Bair Medical Spa to help other women and men improve their health and self-esteem through non-invasive, non-surgical cosmetic treatments performed by trained medical professionals.
In addition to owning Bair Medical Spa, Kristie is an avid race-walker, skier, swimmer, and tennis player. She has three children, eight grandchildren, and one great-grandchild.